6 COVID-19 Safety And Cleaning Products Australia Businesses Can Benefit From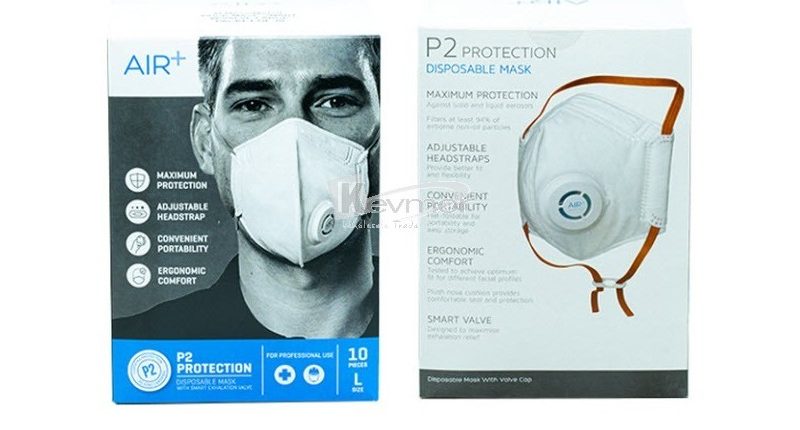 COVID-19 has changed the way many businesses run in 2020, and we want to help you keep your business clean and sterile in these troubling times with these 6 recommended cleaning products Australia businesses need to wipe out Coronaviruses on any surface.
It has has had an enormous impact on safety measurements of all local foot traffic retail and B2B companies, both.
Masks are being sold everywhere, but are they enough? Are they even safe?
How can you "virus-proof" your business and what are the best products to have when it comes to cleaning and sanitising for COVID-19?
This article shares our top 6 choices plus many more tips.
---
6 COVID-19 Safety And Cleaning Products For Your Australia Businesses
Better safe than sorry as the saying goes. You can avoid many problems by taking good safety measures. Washing hands, sneezing in your elbow and other precautions can help prevent any virus from spreading.
But what are some products you can buy to help keep a virus like COVID-19 at bay? At Kevmor Wholesale Trade Supplies we offer more than just our top of the line flooring tools and equipment for professionals.
We also offer some unique cleaning products specifically geared for your business and for Covid-19 as well. Starting off our list of COVID-19 cleaning products is one of our newest and most exciting as far as excitement goes for cleaning for Covid-19.
---
1. VITAL OXIDE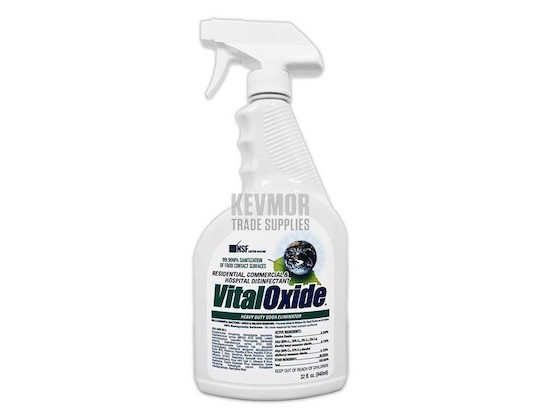 Vital Oxide Residential, Commercial & Hospital Disinfectant has been approved by the EPA for use against SARS-Cov-2 (COVID-19). It helps kill mould and eliminate bad odours. It's very effective when it comes to killing germs. It eliminates 99.99% of bacteria, including e Coli, Salmonella and Listeria.
We recommend Vital Oxide for cleaning any surface, there is no rinse required and that will save you a lot of time while cleaning. It's odourless and it won't affect the taste of food when used on food contact surfaces. Because Vital Oxide doesn't contain any volatile organic compounds (VOCs), it's safe to use. It contains no bleach or harmful byproducts and it eliminates bacteria, viruses and mould.
Vital Oxide is made out of a unique mixture of stabilised chlorine dioxide that is very effective at killing bacteria, viruses, and mould yet non-corrosive to treated articles and gentle enough to handle without causing skin irritation. It is ready to use with no mixing required—just spray, wipe, or fog right from the bottle. Simple and effective tool to fight the Coronavirus.
Recommended for:
Hospitals
Laboratories
Homes
Restaurants, cafeterias
Schools
Jails
Offices
For ordering Vital Oxide follow the link to our web shop. Free delivery Australia wide. Here's an additional link for the U.S. CSC that shares tips for cleaning and disinfection for households with suspected or assumed coronavirus disease.
---
2. DUST MASKS
Since the epidemic of COVID-19 we have heard about wearing masks to prevent the spread of the virus. But are these masks safe to wear? The typical size of viruses and bacteria is 0.3-1.0 microns in diameter. That's tiny.
That means that the mask we use has to be really tightly structured so it doesn't let any particles through. While the most common (N95) masks are pretty tight, they are very dangerous. These masks don't allow carbon dioxide to escape as it should, making us inhale the carbon dioxide back into our lungs. Therefore, we get a lack of oxygen and that's not healthy on a longer term.
The Downsides of COVID-19 Face Masks
If body oxygen levels are too low then your body won't function properly. Symptoms like shortness of breath, confusion and restlessness will occur. If oxygen to your brain is deprived for a longer period of time you are in serious danger.
Ataxia (lack of muscle control) is just one of the serious illnesses you can get from wearing a COVID-19 mask that doesn't provide enough oxygen. So how do we safely cover our two air passageways and still get enough oxygen to our system? The only solution is a mask with active ventilation.
AIR+ P2 – Active Ventilation Face Mask
That is why we recommend the AIR+ P2 disposable mask. It's the only mask on the market with active ventilation.
This unique, top quality mask allows moisture to be extracted, reduces heat and extracts CO2 when ventilation is installed. It uses a "smart valve" that works with active ventilation, allowing you to breathe fresh air while being protected from those tiny particles of dust and germs in the air. It fits perfectly on any face and reduces foggy glasses or safety goggles. It offers certified P2 Protection (INSPEC Certified AS/NZS 1716).
It's a must-have for medical personnel and anyone that wears a mask more than five minutes. AIR+ P2 is the only safe mask to use during the COVID-19 epidemic and in the longer term this mask will save you money, because it's longer lasting than the regular masks. You can get the AIR+ P2 exclusively at KEVMOR.
We also now have in stock AIR+ Single Use Face Masks
These are some of the highest quality single use masks available and big upgrade to most single use general face masks which are most often used.
ASTM Level 2 for medical grade protection
99.9% Bacterial Filtration Efficiency / 98% Particulate Filtration Efficiency

Fluid-resistant
Reduces potential exposure to blood and bodily fluids

Comfortable fit
Designed for comfort with easy-to-wear ear loops

Gentle on skin
Made from hypoallergenic materials

Absorbent inner layer
Fluid-absorbent layer traps moisture and respiratory emissions.
View all our dust masks and respirators at Kevmor.
---
3. ACOUSTIC WALL PANELS
Due to new COVID-19 safety precautions many businesses had to remove carpets from their premises. A carpet doesn't only give a cosy feeling to the room, it also helps muffle the sound. Removing a carpet also causes bad acoustics, creating an echo.
With acoustic wall panels you are able to free two birds using one key:
Fix the bad acoustics caused by carpet removal
Create separation walls for social distancing.
Acoustic (sound) panels absorb the sound to help control and reduce noise and eliminate echo. They have become more popular in work environments in the last few years.
If you choose to install an acoustic panel on the wall of your office, you're not only improving the sound quality of the room. These panels give a unique touch to your workspace. There are many shapes and sizes, colours and patterns to go for.
We are glad to help you choose the style and design that fits your business the best!
Right now we have three options to choose from:
Composition® – Acoustic Wallcovering
Vertiface® – Wall Fabric
Symphony® – Flat Pile Acoustic Wallcovering
You can contact us to get more information about acoustic wall panels. Feel free to take a look at our website to get a better picture of what kinds of Acoustic Wall Panels we offer.
---
4. HOSPITAL GRADE HAND SANITISERS
Don't get caught germy-handed. With Bostik Hand Sanitiser you won't! This alcohol based hand sanitiser is made according to the WHO (World Health Organisation) recommended formulation and the therapeutic goods (excluded goods – hand sanitisers) determination 2020 dated 27 March 2020.
According to the WHO, hand sanitisers are a quicker and more effective way of getting rid of certain germs. They are easier on the skin than soap and water. That doesn't mean we should neglect washing our hands with soap and water.
In certain cases it's better to wash your hands with soap and not hand sanitisers. Research shows that if your hands are wet (think about cooks, chefs etc.) hand sanitisers are not as effective as they should be. Another thing to consider is the correct application of the hand sanitiser. Most people wash their hands with soap for more than 5 seconds. But when it comes to hand sanitiser a huge percentage of them cleans their hands for less than 5 seconds. A quick pump of sanitiser won't do the job. It's important to use every product according to the manual.
Bostik Hand Sanitiser guarantees killing 99.9% of all germs without using any soap. Because it's alcohol based it dries really quick and you won't need to rinse or wipe your hands after applying it. It's available in a 4 litre container or a small and handy 250ml dispenser.
If you would like to stock up on hand sanitiser in these days of pandemic, you can. Order in bulk today at our website and get 10% off your first purchase!
---
5. JANSER AIR IONIZER: THE IONBOX
These help with particles in the air – including virus particles fall to the floor quicker.
A great way to purify the air is to open up your doors and windows and let some fresh air in. A 2019 study from the BMJ Infectious Diseases shows that this simple open window natural ventilation can reduce transmission of tuberculosis by 72%!
Another way to freshen the air is to use an air ionizer.
Air ionizers can reduce dust particles by as much as 95%. Air ionizers can remove viruses and germs from the air. They send an ion (molecular particle) into the air which attaches itself to an oxygen particle to create a negative charge.
These ions then attract dust, pollen, virus or germ and stick to them. Then the ionizer sucks the air with a virus into an air filter and sends out filtered fresh air. Very effective method of keeping your air virus-free.
Janser Air Ionizer 1000 is a powerful 400w air purifier and can cover up to 1000m3 of space. It promises an ozone free environment which is absolutely vital when it comes to professional quality air ionizers.
Many air ionizers do a great job filtering the air, but they often send ozone out as a byproduct. And that is not good for your lungs. So to safely purify the air during this COVID-19 pandemic, use the Janser Air Ionizer 1000.
Why choose Janser Air Ionizer 1000?
Ozone-free Air Filtration
Powerful 400w Ionizer
Covers up to 1000m3
---
6. PROFESSIONAL COVID-19 FLOOR CLEANING PRODUCTS
If your air is purified and your tables are clean, we have one more thing to care for: the floor.
The dirtiest part of any room is definitely the floor.
To maintain a clean environment during COVID-19 you need to keep your floor clean as possible. Cleaning and disinfecting your floor are two different things. When it comes to cleaning, we remove dirt, germs and such from the surface being cleaned. We don't kill the germs, we just remove them. By using EPA-registered products we kill the germs and thereby lower the risk of spreading infections.
We highly recommend using VITAL OXIDE, a product that's approved by EPA for use against COVID-19. Read more about this amazing CORONAVirus weapon-of-choice in the first part of this article in case you missed it.
---
Cleaning Products For Hardfloors
Here are some other tools that will help your floor stay COVID-19 free:
Jasol 140 General Purpose Floor Stripper
This heavy duty odourless floor stripper is a great choice for dissolving the existing hard floor finish in your office or room without harming it. Before cleaning the hard floor it's important to get rid of the old finish first and that is why we recommend Jasol 140 General Purpose Floor Stripper. It's low foam and odourless, which makes it convenient to work with. This floor stripper will strip all finishes, so you can't go wrong with choosing this one!
3M Easy Shine Applicator Kit
Once you got your old finish removed it's time to apply a new one. With this applicator kit you will be able to do a professional job in no time.
When compared to old school string mops & buckets, this floor finish applicator reduces labour cost by as much as 70%! It's super lightweight and it comes with a refillable backpack pouch and an easy-to-use dispense trigger. 3M Easy Shine Applicator Kit can be used with nearly any brand of floor finish on the market.
---
Cleaning Products For Carpets
If you haven't removed the carpet from your office due to COVID-19 epidemic, then at least you should keep it clean. This professional grade cleaner will get rid of your everyday spots and stains on your carpet. The special crystal cleaning technology will penetrate deep into the carpet and will dry quickly for easy removal with a vacuum cleaner.
Visit our web shop and order yours today! It's available in 1 kg or 10 kg.
Grab Carpet Xlagitator Brushes
Your carpet is a great place for fungi, chemicals, bacteria and pollen to hide. Believe it or not but your carpet can get 4,000 times dirtier than your toilet seat does! That's why it's so important to clean it right. Because vacuuming and sweeping might not be thorough enough in the times of pandemic, you might want to use something that does a better job. The Xlagitator is a great tool to use for removing hard stains for your carpet. We recommend using it with Grab Dry Extraction Cleaning Powder.
---
A FEW MORE HELPFUL TIPS FOR YOUR BUSINESS DURING COVID-19
CHECK IN WITH YOUR SUPPLIER
Knowing your supply stock ahead of time is crucial in these times. Customers expect realistic information when it comes to delivery time of orders. Even though that can be hard in these chaotic days, maintaining contact with your supplier can be crucial.
In every bad thing there is something positive. Maybe this time of distress is an opportunity for your business to move online. Or if you already have a web shop maybe you can update it or add a special COVID-19 discount on online orders!
In these troubling times it's important that we stay safe and keep others safe. Staying calm and not panicking is essential. There is one thing that spreads quicker than a virus and that's fear. If you've taken the safety precautions such as ventilating and cleaning your premises and taking care of your personal hygiene there is not much more you can do. Do not worry about tomorrow, because today has enough evil by itself.
FEEL FREE TO COME SHOP WITH US AT OUR PERTH, WA RETAIL LOCATION
Visit us in our shop to see what we have to offer, or visit our web shop and make a shopping list online. Remember, you get a 10% discount on your first order!
CONCLUSION
We hope that these cleaning products mentioned today in our blog will help you keep your workspace clean and COVID-19 proof. Remember to keep safe and take care of your health and hygiene. The only safe to use dust mask on the market, the AIR+ P2 mask with active ventilation is revolutionary and it's a must-have during this pandemic.
While the whole world is in distress and panicking we recommend you to stay calm and take safety precautions. At Kevmor we have all the solutions your business needs for this troublesome time, and best of all you can choose to come into our store to buy OR you can buy online for delivery Australia-wide!
Thanks for coming by the Kevmor Blog. Please get in touch with us anytime for any questions about any trade supplies inquiries.
Next Post: The Dangers of Silica Dust